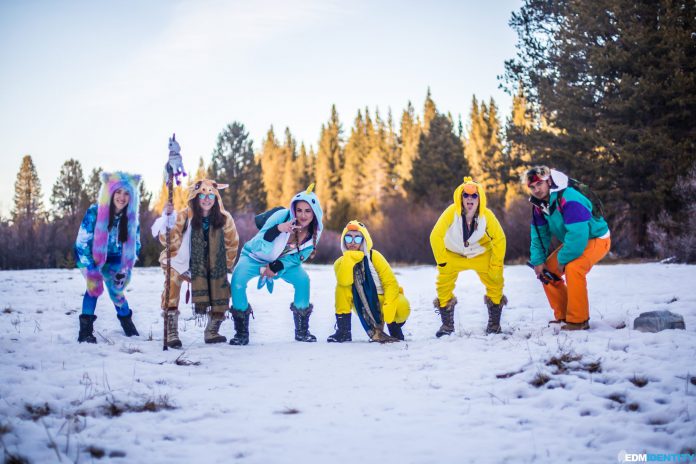 There is nothing more fulfilling than running around your favorite festival cloaked in the stylish warmth of a onesie! With Dirtybird Campout and Escape: Psycho Circus coming up next month and chilly New Year's Eve events like SnowGlobe creeping up faster than you think, why not make an impression with some fresh new swag.
To help you in your shopping endeavor I have dug deep to pull out some really cool options that promise to keep you snug as a bug in a rug while you get loose and limber on the dance floor. Take a look at some selections below and let us know which onesie you identify with the most in the comments!
We simply can't get enough of the animals that make the onesie style so much fun to wear!
We may have already featured a Giraffe and Lobster, but let's keep on rolling through the animal kingdom with a few more options that belong at your next festival or event. Because seriously people, how can you have a bad time when you are bouncing around the grounds sporting these hilarious onesie's?! Continue on for my favorite critter selections and I hope to see you sporting one at your next major festival or event!